Brake Repair Service in New Braunfels, TX

To ensure that your Kia continues to operate at peak performance, you want to be sure to keep it well-maintained with regularly scheduled service. In addition to oil changes and general upkeep, it's important to pay attention to your brakes, which are a crucial component of your Kia. Learn more about telltale signs that your brakes need service from World Car Kia New Braunfels and schedule service online today!
What Are The Signs That My Brakes Need to Be Serviced?
Shoddy brakes can be a bit trickier to spot than other aspects of your vehicle's health, but once you learn to read the signs, you'll know when it's time to come in for service.
• Loose Brake Pedals — Having to push harder and longer on your brakes in order to come to a complete stop is a surefire sign that your brake pads have been worn down by friction.
• Squeaky, Squealing Sounds — As you come to a stop, you may notice an unpleasant screeching sound. This may not seem urgent, but it can result from excessive brake damage to the point where metal is scraping against metal, i.e. permanent damage to your Kia.
• Warning Light Illuminates — This is a useful sign that many newer Kia models are equipped with. If you see a warning light indicating something is amiss with your brakes, stop by World Car Kia New Braunfels ASAP and let our professional technicians assist you.
The mechanics at our New Braunfels Kia dealership are highly-skilled and equipped to restore your vehicle to its prime condition. If your brakes are the reason you're visiting us, you can rest assured that our techs will begin by checking your brake pads and brake fluids, replacing and repairing if the need arises. As part of your service appointment, our mechanics will also ensure that all other common service areas are in good condition, allowing you to drive with confidence no matter where the journey takes you.
Schedule Service Easily at World Car Kia New Braunfels
At World Car Kia New Braunfels, we make it easy to schedule service with us online, which guarantees you will be seen and assisted as soon as you arrive at our service bay. If you have more specific questions, you can easily chat with one of our technicians using our Ask a Tech form, and you can browse our regular service specials so you don't miss out on any great deals!
Our service team guarantees that you will be satisfied when you visit our New Braunfels service area. For more information, don't hesitate to give us a call at 830-214-1297 or contact us online today.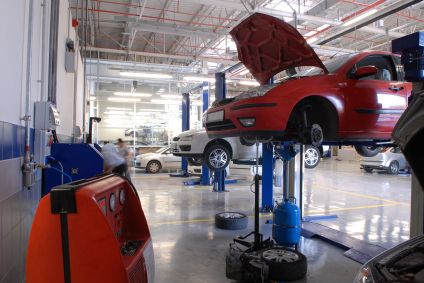 Service - New Braunfels Hours
830-214-1283
| | |
| --- | --- |
| Monday | 7:00 am - 6:00 pm |
| Tuesday | 7:00 am - 6:00 pm |
| Wednesday | 7:00 am - 6:00 pm |
| Thursday | 7:00 am - 6:00 pm |
| Friday | 7:00 am - 6:00 pm |
| Saturday | 7:00 am - 2:00 pm |
| Sunday | Closed |
Testimonials
Really Great Crew!
9-10-2018
5 Star Review
San Antonio
6-22-2018
5 Star Review
San Antonio
5-25-2018
5 Star Review
San Antonio
5-11-2018
5 Star Review
San Antonio
5-11-2018
5 Star Review
New Braunfels, TX
3-2-2018
4 Star Review
New Braunfels, TX
2-2-2018
5 Stars
6-17-2017
Great Experience
6-16-2017
Thank you!
9-30-2016
Read More