Brake Repair Service in New Braunfels, TX

You may have just finished purchasing your new vehicle from World Car Kia New Braunfels, but your journey isn't over yet. Right now your vehicle is running like a dream, but that won't always be the case. To ensure your car operates at peak performance for a long time, you want to be sure to keep it well-maintained with regularly scheduled service. One of those is brake repair, which we can easily take care of for you!
Do I Need Brake Servicing?
Shoddy brakes can be a bit trickier to spot than other aspects of your vehicle's health, but once you learn to read the signs you'll quickly become an expert at diagnosing when to schedule servicing for your beloved automobile. Many people complain about a loose brake pedal—they have to push harder and push down longer to bring their vehicle to a complete stop. This is almost certainly a sign that your brake pads have been worn down by friction. This difficulty brings with it some obvious risks to you and your vehicle. You want your brakes to be as fast and responsive as possible to let you act quickly in dangerous situations. The second sign you may notice is a squeaky, squealing sound when you attempt to slow down. This may just seem like a nuisance, but it's resulting from excessive brake pad damage to the point where metal is scraping against metal. This could result in permanent damage to your ride. Finally, on more modern cars you might even get a warning light on your display—this is certainly the easiest sign to spot. If you notice any of these signs in your vehicle, be sure to schedule service right away!
Service
Once you arrive at World Car Kia New Braunfels, you'll be welcomed by one of our highly-skilled technicians who will begin restoring your vehicle to tip-top shape. Our mechanics will begin by checking your brake pads and brake fluids, replacing and repairing as you direct them. After they feel confident that your brakes are in excellent driving condition, they'll check other common service areas just in case you want to take care of multiple in one visit. Soon, you'll be driving away in a more responsive, safer vehicle.
Online Features
Be sure to take advantage of all the great tools we offer you online! We've never heard a guest complain about our Schedule Appointment form, which helps ensure that you'll be seen and helped right when you arrive at our service bay. If you have more specific questions, easily chat with one of our great technicians using our Ask a Tech form. Finally, be sure to look through all our Service Specials before coming in so you don't miss out on any great deals!
If you want your car to continue to perform like the day you first touched its wheel then you can't miss out on World Car Kia New Braunfels' brake repair service in New Braunfels, TX. We are conveniently located at 3363 Interstate 35-South Frontage Road in New Braunfels, TX.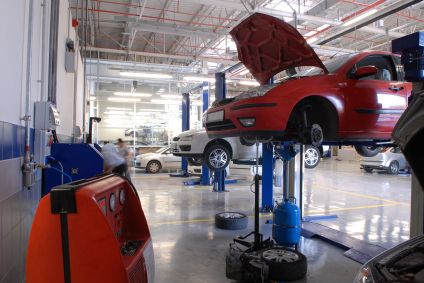 Service - New Braunfels Hours
830-214-1283
| | |
| --- | --- |
| Monday | 7:00 am - 6:00 pm |
| Tuesday | 7:00 am - 6:00 pm |
| Wednesday | 7:00 am - 6:00 pm |
| Thursday | 7:00 am - 6:00 pm |
| Friday | 7:00 am - 6:00 pm |
| Saturday | 7:00 am - 2:00 pm |
| Sunday | Closed |
Testimonials
Really Great Crew!
9-10-2018
5 Star Review
San Antonio
6-22-2018
5 Star Review
San Antonio
5-25-2018
5 Star Review
San Antonio
5-11-2018
5 Star Review
San Antonio
5-11-2018
5 Star Review
New Braunfels, TX
3-2-2018
4 Star Review
New Braunfels, TX
2-2-2018
5 Stars
6-17-2017
Great Experience
6-16-2017
Thank you!
9-30-2016
Read More